Recreational
Because we believe that the special bond between a horse and its rider can change lives, we want EVERYONE to have the opportunity to experience the magic of horseback riding in their lifetime. Through our recreational horseback riding program, we offer one-on-one lessons, group lessons, and summer camps.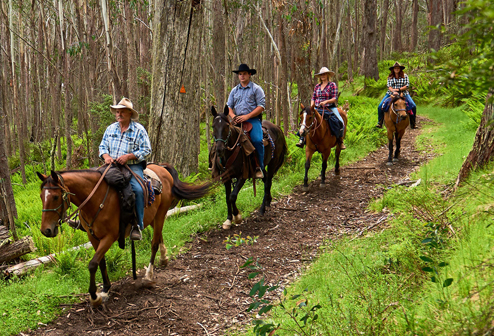 One-on-One Lessons
We welcome all ages and skill levels to sign up for a one-on-one horseback riding lesson at Palatka Pastures! Whether you're looking to take up a new hobby, or you just want to experience the thrill of riding horseback, we are eager to get
you saddled up!
Group Lessons
Our group horseback riding lessons are perfect for families and friends who want to learn a new skill while making lasting memories. There's nothing like riding with your loved ones by your side on Palatka Pastures' horse trails as you take in the beautiful scenery.
Summer Camps
We are excited to offer week-long summer camps for those who are ready to dive head first into the world of horseback riding! Campers will ride every day, learn horsemanship, enjoy fun arts and crafts, and make lifelong friends. Beginners and those with prior experience are all welcome!
ARE YOU LOOKING TO DONATE?
Help Our Cause.
Your support and contributions enable us to meet our goals and fuel our mission of enriching lives through the special bond formed with our horses. Your generous donations are used to create scholarships and financial assistance for qualifying families.